Learn from the Tamil Masters
ஓதுவது ஒழியேல் :
Odhuvadu Ozhiel
Never stop learning or studying
Treasures from our Learned Tamil Ancestors
Tamil culture is a crucible of Hindu Dharma. We learn values as children, inspired by stories of Sacrifices, Courage and Love. We invite children to learn the jewels of Tamil culture through the words of Sages like Avvaiyyaar and Thiruvalluvar.
Audience: Children ages 5 – 8
Parents must accompany children in each class.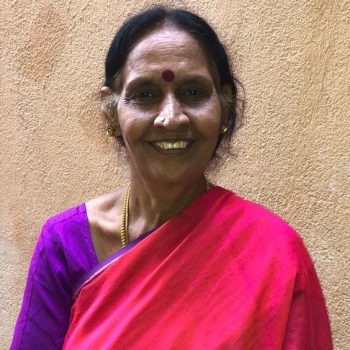 Saradha Narayanan hails from a little village in Palayamcottai on the banks of the Tamrabirani river. She studied law at the Madurai Law College. As a Women's Welfare Officer in the Government of Tamil Nadu, Saradha gained a reputation working with beedi makers. She retired from government service as Inspector of Labour, after protesting corruption in the Government.
Saradha rediscovered her passion for storytelling as she practiced this skill with her grandchildren. She hopes to enrich the minds of many more children during her story sessions!