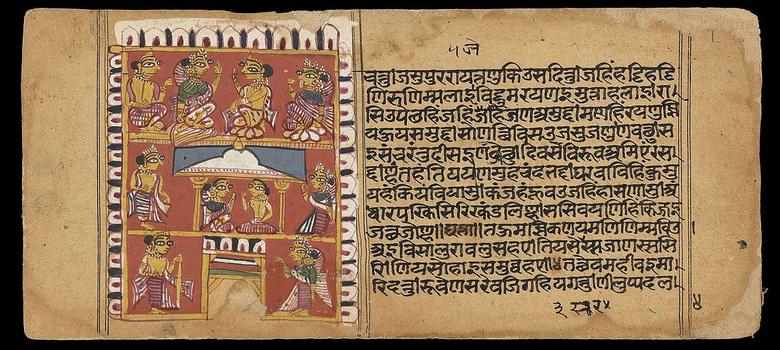 श्रेयो मार्ग:
(Vedanta Basics)
Vedanta foundation topics are taught in this class for beginners. This course is conducted twice a week. This class is conducted in English and simultaneously translated to Kannada since there are many Kannada speaking students in this group.Some of the topics that are being covered are – "Bhaja Govindam", Human values,  selected sections from "Ananda mimamsa" and "Naishkarmya Siddhi" etc.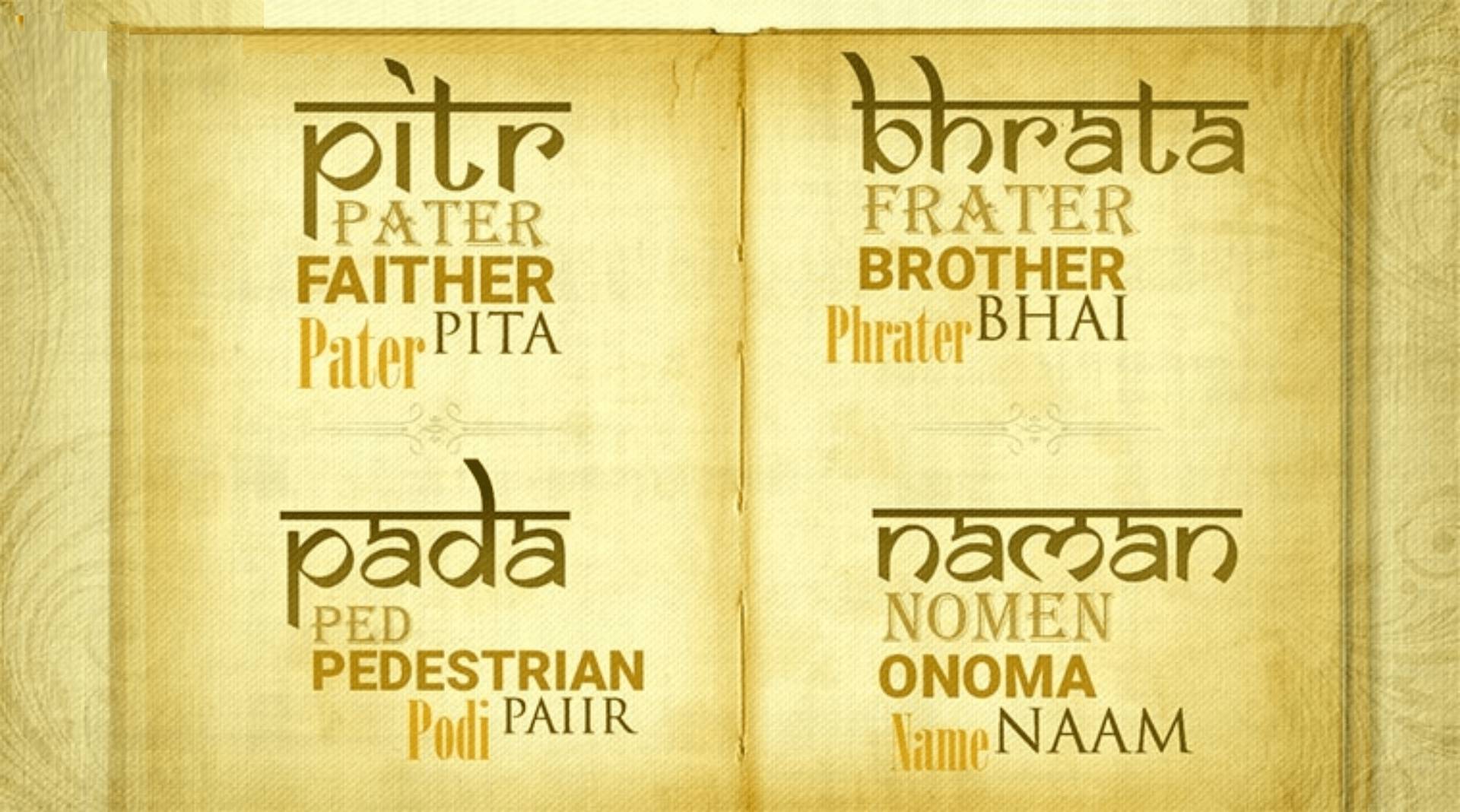 बाल / युव श्रेयो मार्गः
(Vedanta Basics for kids / youth)
Baala Shreyo Marga course is focused on children / youth. This course has been designed to make the content interesting for kids. Children are familiarised with the Dharma(basics of Vedanta) through interactive sessions. It is translated simultaneously to Kannada for the  students of Arsha Gokulam. They are encouraged to come up with questions based on their observations and understanding of the society around them. These questions are then answered to their satisfaction based on the principles of dharma and shaastra, thus quenching their curiosity. Series of topics are covered on human values such as Responsibility, Satyam, Bhakthi, Patience, Ahimsa etc. This course helps them to understand the rich Vedic knowledge and culture of our MotherLand, thus instilling pride in the young mind and confidence to lead a conflict-free balanced life.
श्रीमद्भगवद्गीता शङ्कर-भाष्यम् (Bhagavad Gita Shankara's Commentary)
Along with Bhagavad Gita verses, word by word Bhaashyam of Sankaracharya is thoroughly taught. 
कठोपनिषद् शङ्कर-भाष्यम्
Along with Kathopanishad Mantras, word by word Bhaashyam of Shankaracharya is being thoroughly covered. 
ब्रह्मसूत्रं शङ्कर-भाष्यम्
Classes are conducted on Brahmasootram with Bhaashyam of Shankaracharya. These classes are held on Saturdays.
Kaschid-dheera:
Kathopanishad with Shankara bhashyam
In this course, the Upanishad will be taught through the commentary of Adi Shankaracharya (written in Sanskrit). The course is ideal for those who have had exposure to the Bhagavad Gita and to the Sanskrit language, and want to begin to (or continue to) delve into Adi Shankaracharya's works.
Thursdays 6.15am to 7.30am India time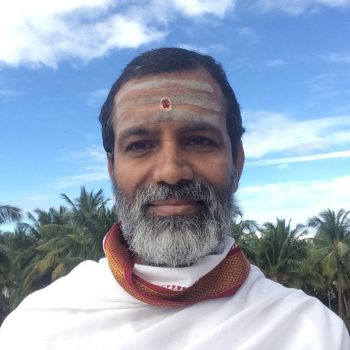 Dr. Jayakumar Srinivasan Ammangudi
(BTech (IIT), MS, Ph.D. Chemical Engineering)
For Dr.Jayakumar Srinivasan Ammangudi, an  IIT Chennai alumni, the transformation from a successful chemical engineer to an eminent Vedanta scholar was a gradual journey under the caring guidance of Pujya Swami Dayananda Saraswati. He studied Vedanta under Pujya Swamiji for 20 years.
Dr.Jayakumar established 'Arsha Seva Kendram' for spreading the wisdom of Vedanta. Following the footsteps of Pujya Swamiji, he conducted a course on 'Introduction to Vedanta' at a senior citizen home in Coimbatore.  In parallel, he began teaching Tattvabodha, a classic beginner's text, online. Requested by many of his friends, an online Samskritam class he started apprehensively in 2018, has now turned into a 3-level college-quality online Samskritam course offering in 2020. He taught a Shloka course for adults and a year-long life-skills and Hindu Dharma course for college students, also online.  Currently, he is conducting Bhagavat Gita and meditation classes.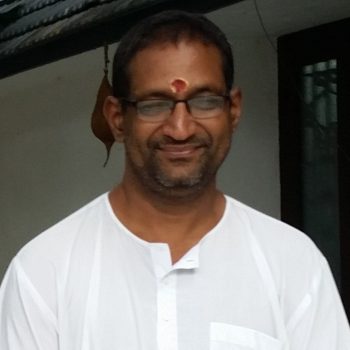 Srinivasan Krishnasamy completed a three-year course in Vedanta from Nagpur Gurukulam of Pujya Swami Dayananda Saraswati. He is a Samskritam scholar and has in-depth knowledge of Vedanta. He takes 'Shreyo Marga' classes for adults, teenagers, and kids with equal ease. He is also the teacher for Vedanta Vishaya, Srimad Bhagavad Gita – Shankara Bhashyam, Kathopanishad – Shankara Bhashyam, Paraayanam, and Nidhidhyaasanam courses which are conducted online.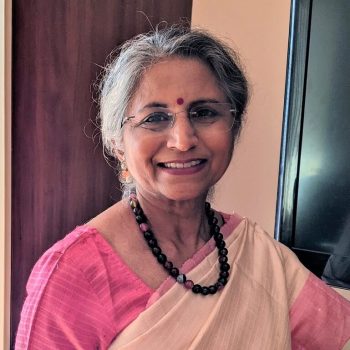 Prema Ranganathan resides in Gurugram, New Delhi. She was working as a Public Health Administrator with the World Health Organisation for over three decades. A serious student of Vedanta from early years of college, she started her spiritual journey by being an active teacher in Balavihar, Chinmaya mission. This further led her to pursue lessons in the field seriously. She had the good fortune to interact closely with Swami Dayananda Saraswati Ji on several occasions. She has also been blessed to be taught by several disciples of Swamiji . She is presently continuing the study of Shankara Bhaashyam under Swami Paravidyananda ji, Coimbatore, also a senior disciple of Swami Dayananda Ji. She currently teaches Bhagavad Gita, Mundako Upansishad and Tattva Bodha.