It is your blessings and generous financial contributions that enabled Arsha Seva Kendram to serve the needy in Bhaarat.
We have an urgent need for funds. Our budgetary estimate for the year is INR 35 Lakh (US $ 50,000), or about INR 10,000 (US $ 150) per day. Will you help?
2022 Budget Allocation (Rs. Lakhs)
We are delighted to share some progress milestones:
"Arsha Gokulam" Centre Inauguration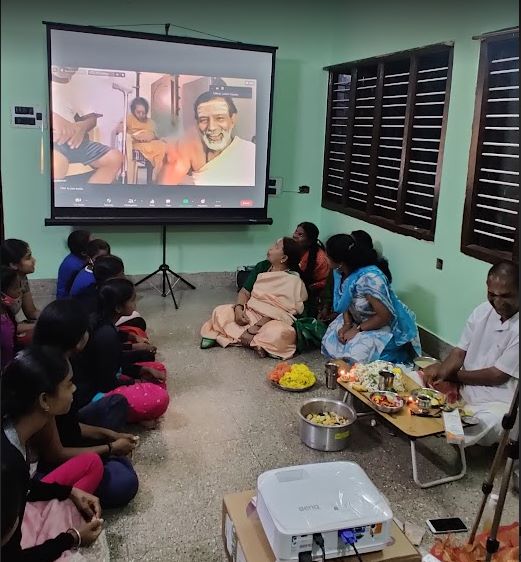 Inaugurated dedicated larger facility in Feb 2022 – Puja conducted by founders
Our students have realized the value of education. See for yourselves.
| | |
| --- | --- |
| Course | Achievements of our students |
| B Com. 3rd Semester results | 1 Distinction, 3 First Class and 1 Second Class |
| Diploma odd semester results | 6 Distinction, 2 First Class and 1 Second Class |
| SSLC Results | 3 Distinction and 3 First Class |
| I.T.I. First Year Results | 3 Distinctions and 1 First Class |
Sanjay, ITI (Electrician Trade), scored the highest in 3 core subjects, second highest in two others, received an academic achievement certificate and cash prize. He also stood first in his college in his first year final exam
Meghana, Chandana and Vasantha also received cash prizes for scoring highest marks overall and in various subjects in SSLC public exam.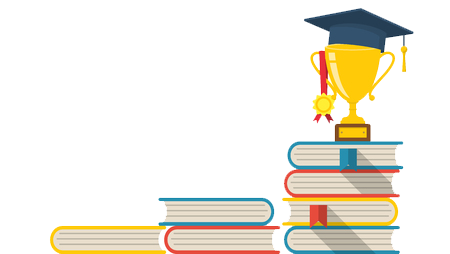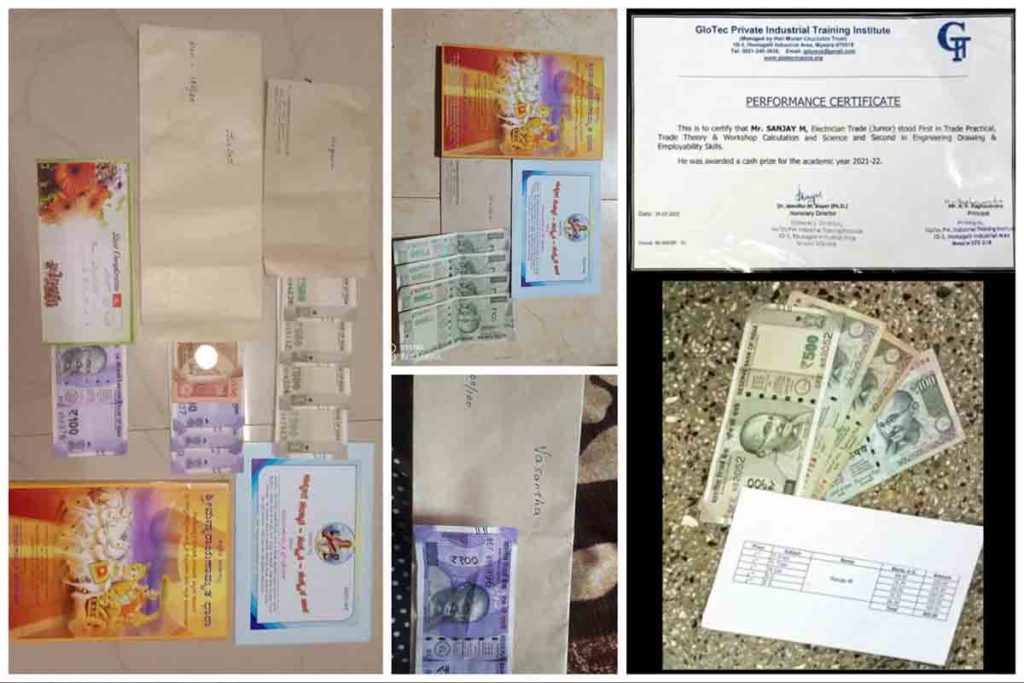 Job Oriented courses and extra support from volunteers:
Sahana, Punith, Hemanth and Chandan are enrolled in professional job-oriented courses on Full Stack Testing Automation, Data Science, Data Analytics, Networking and System Administration.
Apart from this, various courses and workshops are conducted regularly at the centre itself.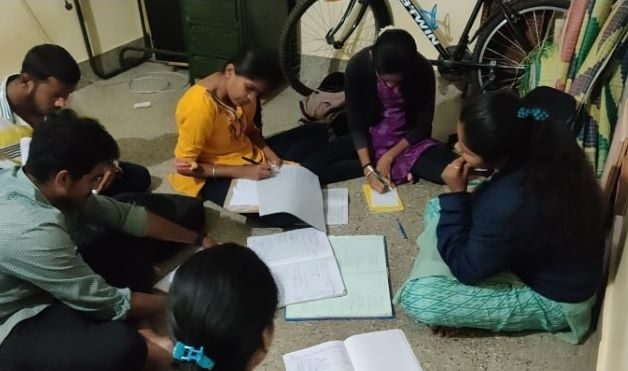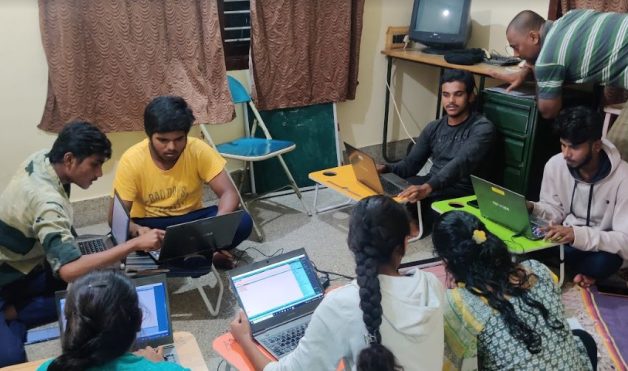 Our Well-Wishers are visiting the coaching the children!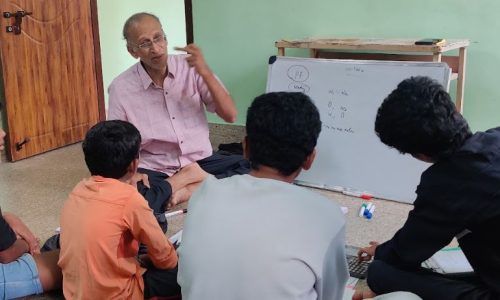 Ramesh Iyer ji who regularly visits us, has set up an Electrical and Electronics lab and conducts Science and Engineering classes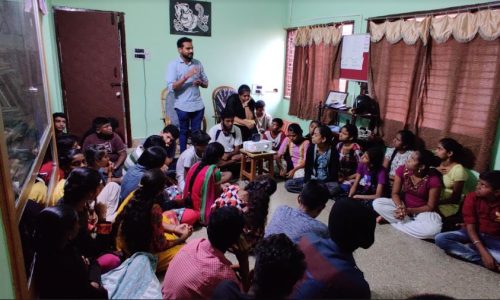 Commerce career guidance by Mr. Praveen from Vibrant Academy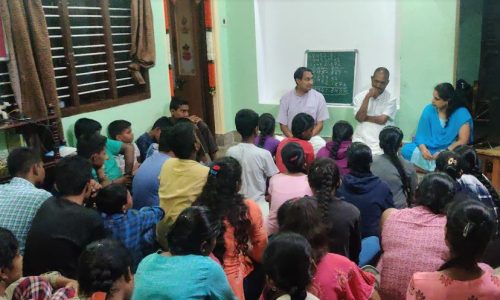 3-day warmup session on Entrepreneurship skills by Karthik Nagendra ji from IIM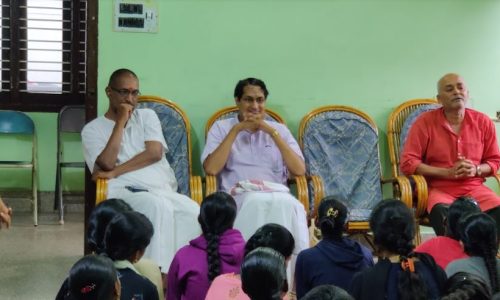 Manjunath ji from IQUEST providing career guidance.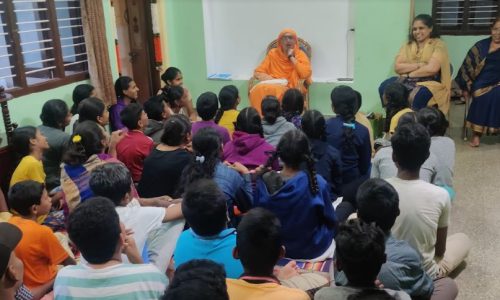 For a second time, Swami Shankaranadaji enlightened the students.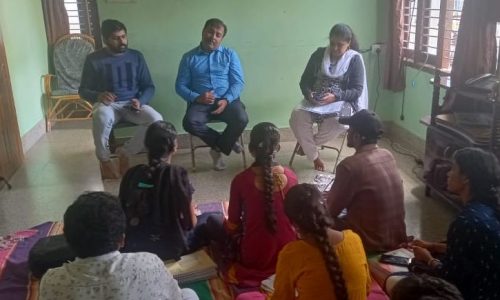 Mr.Bharath and Mr.Ravichandra from ProEdge academy guiding CA and CS students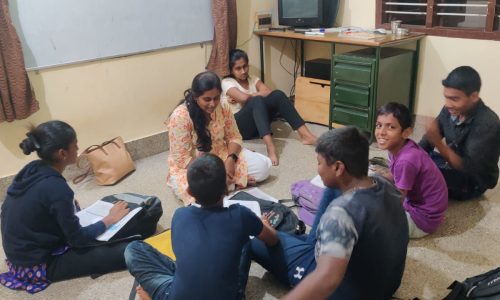 Pallavi visiting the centre and giving biology classes
In addition, around 15 Subject Matter Experts from Bengaluru to Boston conduct Zoom coaching sessions.
Sanjana is the best basketball player at the Karnataka State championship!
Her team won bronze in fourth KHELO INDIA Youth Basketball Tournament in Haryana.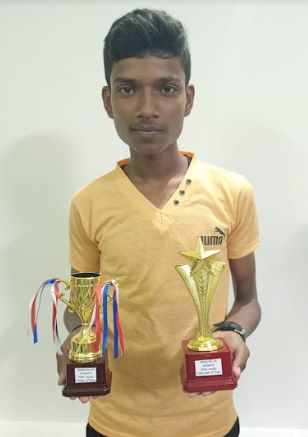 Avinash's team won first place in Cricket and Volleyball in college.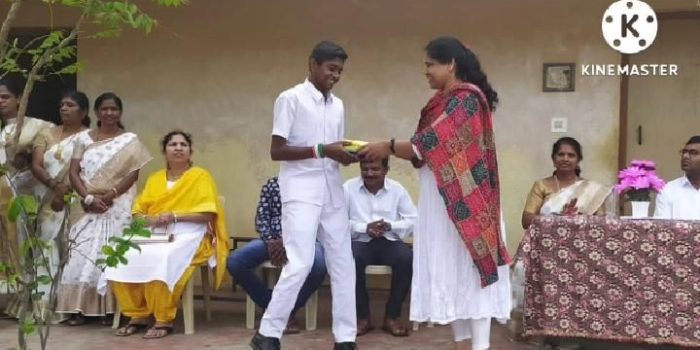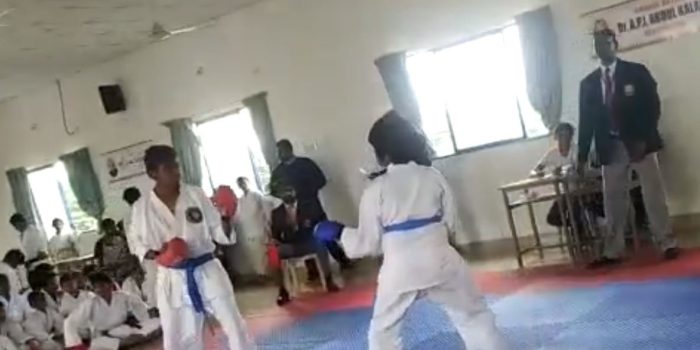 Vishwas – Taluk level Karate competition
Progress in Arts and other cultural activities:
Bhagavaan Ganesha is guiding our children!
12 students attended 3-week Theatre Workshop conducted by the artist Vinoda, and made a fabulous presentation.
Dr. Mohini Rao from USA conducted Ganesha Murthi-making sessions. Their unbounded "Ananda" can be seen in Ganesha's faces! They want an encore in 2023!
Ganesha Festival Celebration
Future leaders of Bhaarat in the making! Celebrating Independence day at home and as NCC cadets in Mysuru.
Weekly Carnatic music and Bharatanatyam classes by senior artists Meghana and Sheershika
Our Children Singing and Dancing!
Temple Cultural Revival Program
This is an initiative by ASK to re-establish the rich heritage of temple and cultural traditions and related cultural activities spearheaded by one of our founders Mr Srinivasan, in temples around Kovilpatti in Tamil Nadu.
The major and regular events being conducted under this program include: monthly celebrations on Thiruvathira day and a grand Ther Thiruvizha with 1000 devotees attending at Lord Nataraja temple; abhishekam and parayanam of the sacred texts at the Arulmigu Meenakshi Sundareswara temple with devotees attending from several neighbouring villages; 'Sankatahara Chaturthi' at Shakti Vinayaka temple on the outskirts of Kovilpatti; and 2-days long Janmashtami celebrations, including bhajans and the Krishna idol going door-to-door in the village, at Lakshmi Narasimha temple.
None of these activities were occurring prior to the involvement of Arsha Seva Kendram.